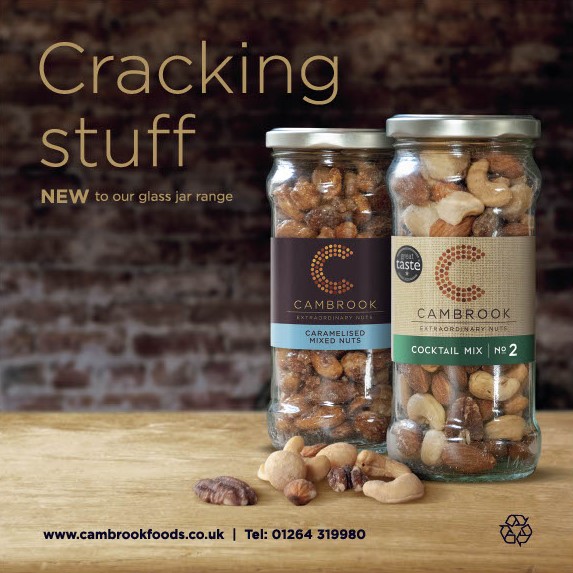 Cambrook Nuts introduce NEW additions to their range
Due to the huge success of the 170g recyclable jar range launched towards the end of last year, Cambrook Nuts are delighted to announce two new additions to the range which will be available 1st March 2021.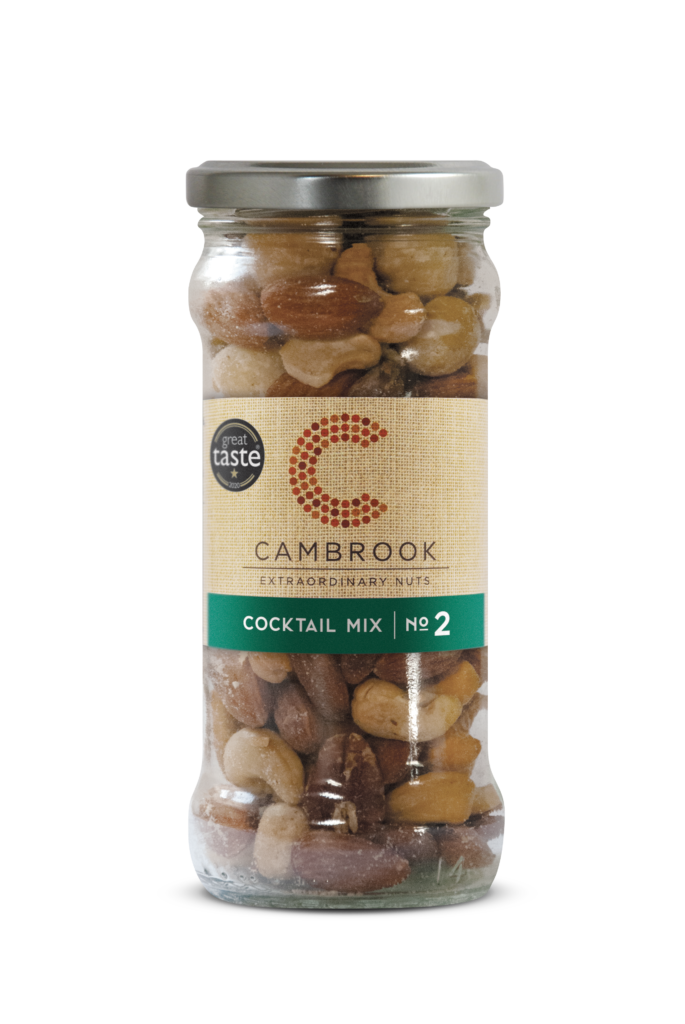 A delicious traditional baked & salted mix of nuts including cashews, almonds, macadamias, pistachios, pecans. Served at top hotels in London, this mix won a star at the Great Taste Awards in 2020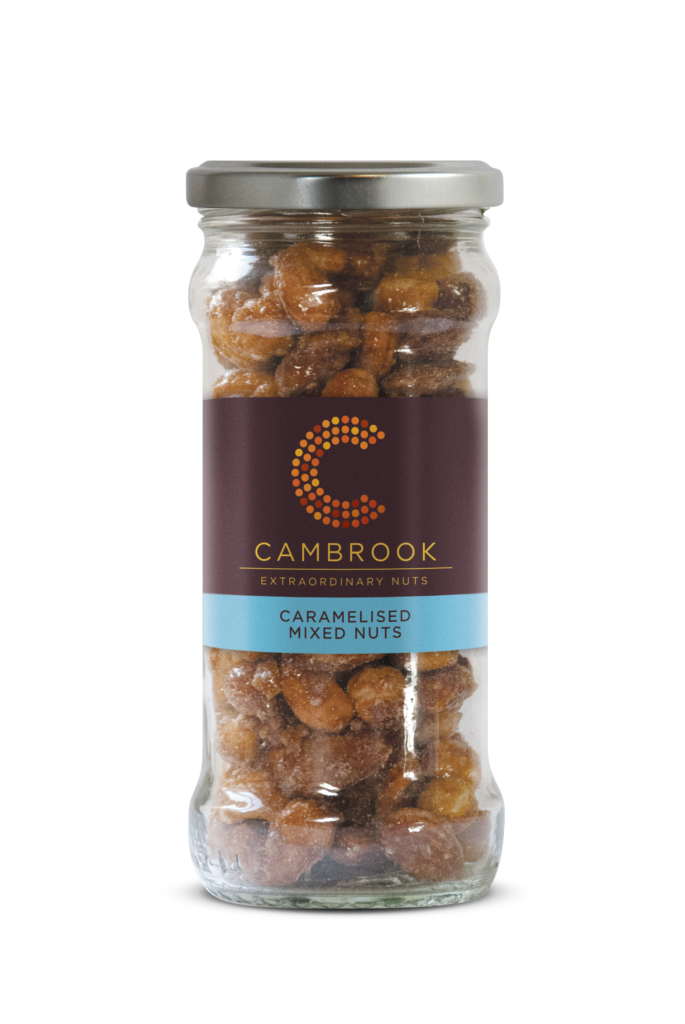 Cambrook Nuts are specialists at baking, seasoning and caramelising the best grades of nuts and these two new additions are no exception. Packed in recyclable jars these products are set to be a hit in 2021. Perfect for Christmas gifting and all year round sales.
"It was fantastic to see sales from the original range of glass jars hugely exceed expectations last year. Not only did they sell well in a retail environment but were also fantastic for gifting and hampers.
By adding these two new products we really feel they will complement the range and offer our customers the best selection for their requirements."  Deborah Bradfield, Sales and Marketing Manager.
These two new products complement the existing range which includes the following (pictured below):
Cocktail Mix № 6 (3 Star Great Taste Award)
Baked Truffle Nuts (1 Star)
Baked Cashews & Peanuts with Chilli & Lime (1 Star)
Hickory Smoke Seasoned Almonds & Cashews (1 Star)
Caramelised Sesame Hazelnuts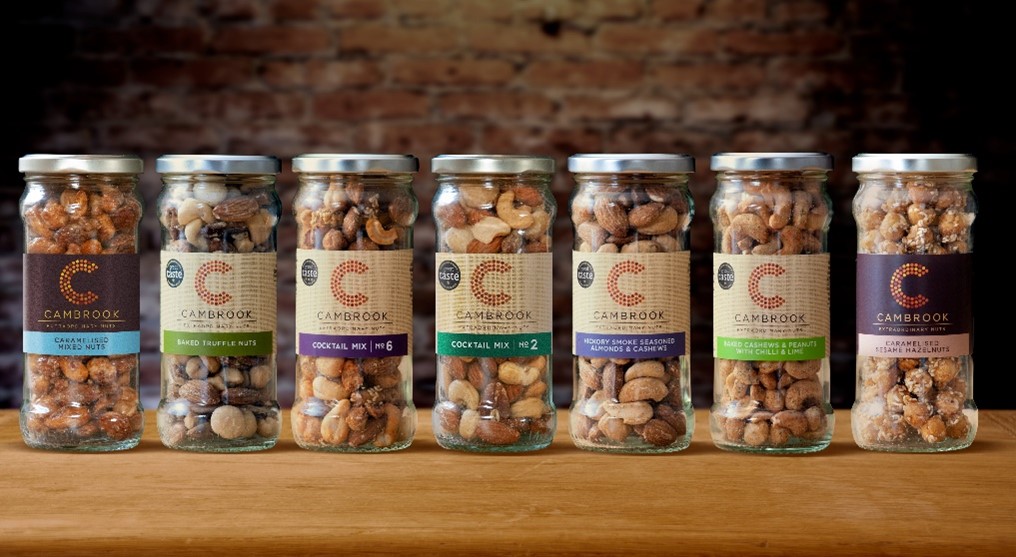 – ENDS –
Media Enquiries:  Deborah Bradfield deborahbradfield@cambrookfoods.co.uk
07974443094
Photos: Available please email info@cambrookfoods.co.uk
Product Facts:
Cocktail Mix № 2 (175g) – suitable for vegans RSP £6.49
Caramelised Mixed Nuts (175g) – suitable for vegetarians RSP £5.49
Size:
Cocktail Mix № 2 – available in 1kg bulk packets or 175g recyclable glass jars
Caramelised Mixed Nuts – available in a 175g jar
Samples: Please email deborahbradfield@cambrookfoods.co.uk
Stockists: Available at www.cambrookfoods.co.uk and all good distributors
About Us
We bake (not fry) nuts, either for salting or for seasoning with our original recipes of spices, herbs and seasonings. We are also specialists in caramelising nuts which we do in traditional Italian copper pans. We produce everything in our BRC accredited (AA Grade) factory in Andover, Hampshire. For more information please visit www.cambrookfoods.co.uk