CAMBROOK WINS GREAT TASTE AWARDS 2021
Cambrook's Umami Cashews and Caramelised Cashews have secured Great Taste Wins in the Guild of Fine Foods Annual Awards and we couldn't be happier!
Great Taste is the world's largest and most trusted food and drink awards. Since its inception in 1993, Great Taste has been the benchmark for speciality food and drink sold in the UK. Every entry is put through a rigourous judging process manned by industry experts. The judging pool is made up of more than 400 experts (including chefs, food buyers, critics and retailers), who attend sessions held over the course of several months.
This year there was over 14K entries and Cambrook are delighted to add 2 to their already growing list of Awards!
Cambrook Baked Umami Cashews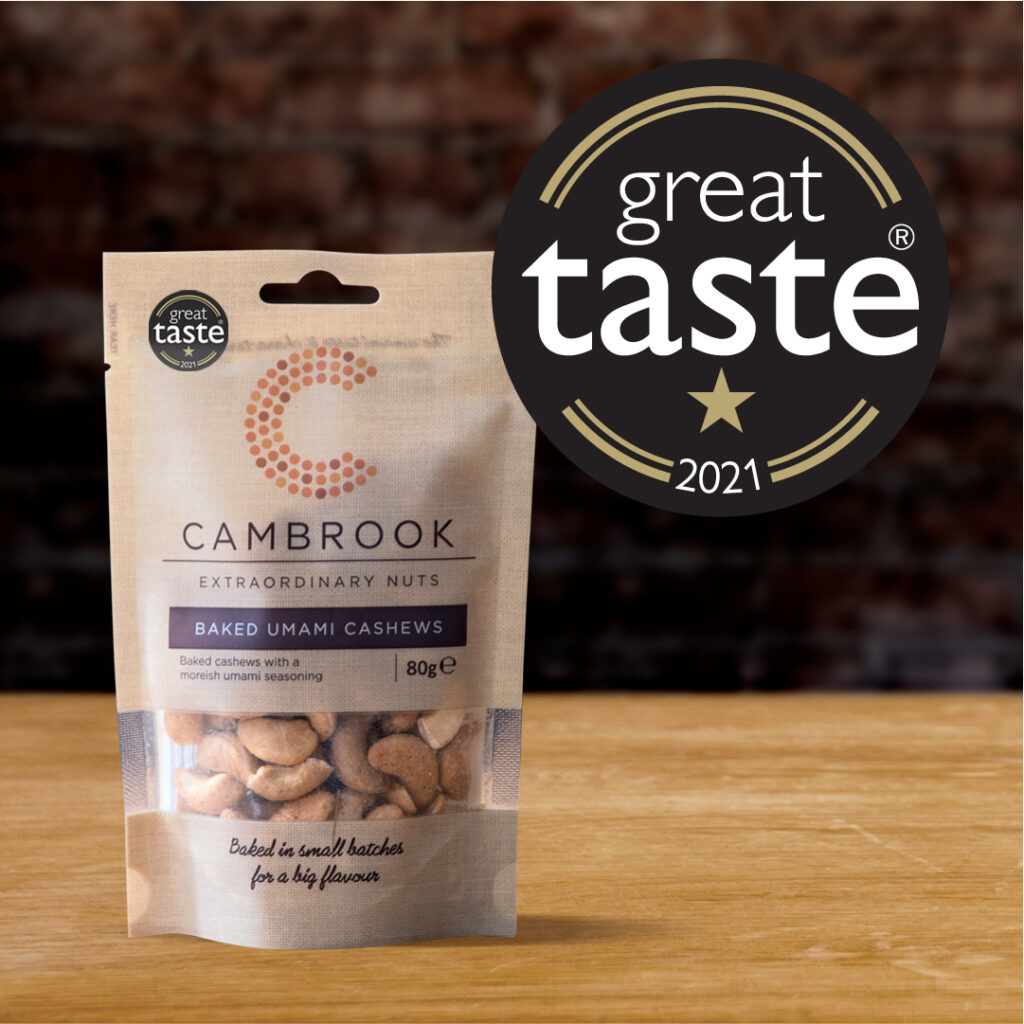 The Judges Comments: 'A rich, umami aroma and a good crunch. The flavour is delicate, with a hint of aromatic spice, good sweetness and a creamy mouthfeel. Nicely balanced flavours and very moreish.'
'These products have a natural, artisanal appearance. The seasoning is tasty and distinctive yet emphasises the flavour of the nuts rather than overpowering them. An enjoyable, well-executed product.'
Cambrook Caramelised Cashews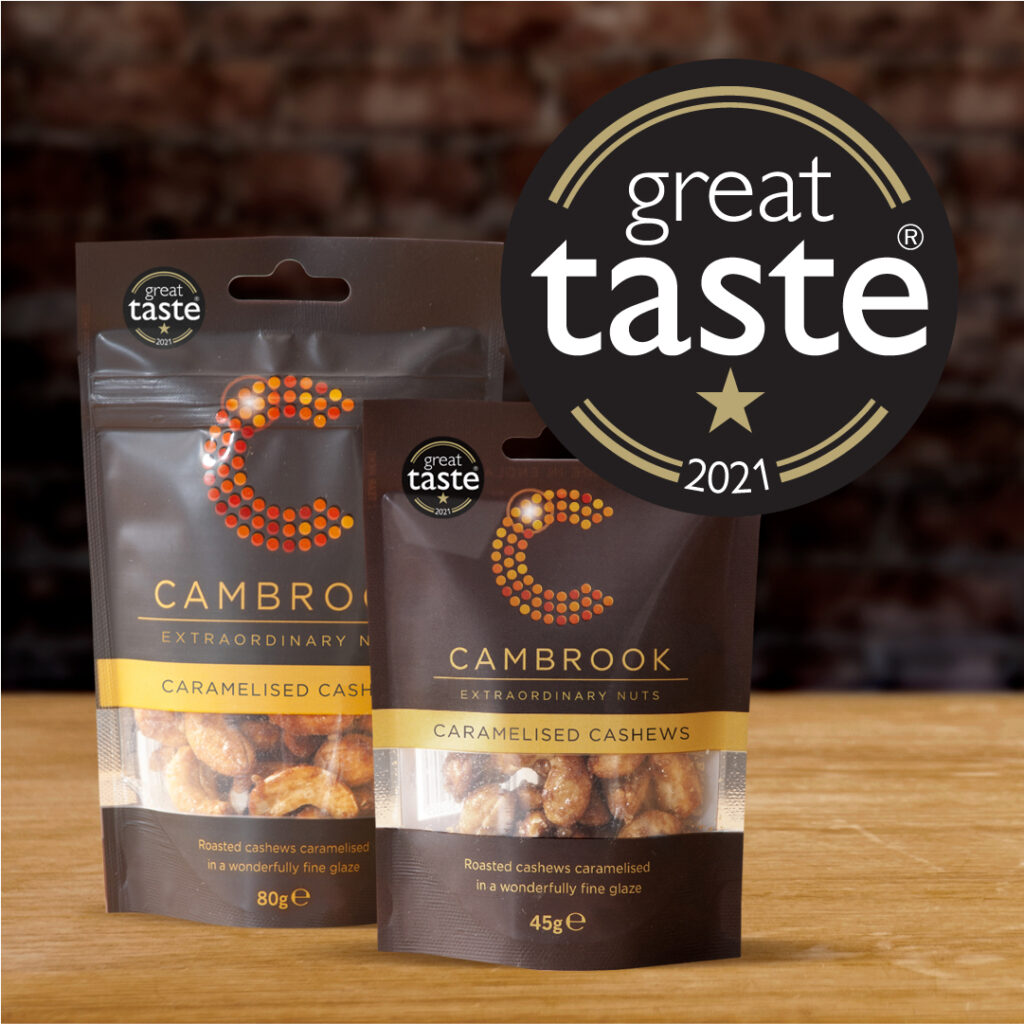 The Judges Comments: 'Glossy, crunchy cashews with a burnished exterior, holding together in clumps. The textural contrast between crunch of the caramelisation and creaminess of the nut is very satisfying and moreish.'
'These cashews looked very glossy and we were anticipating them to be a lot sweeter and stickier, just based on appearance, so we were pleasantly surprised.'