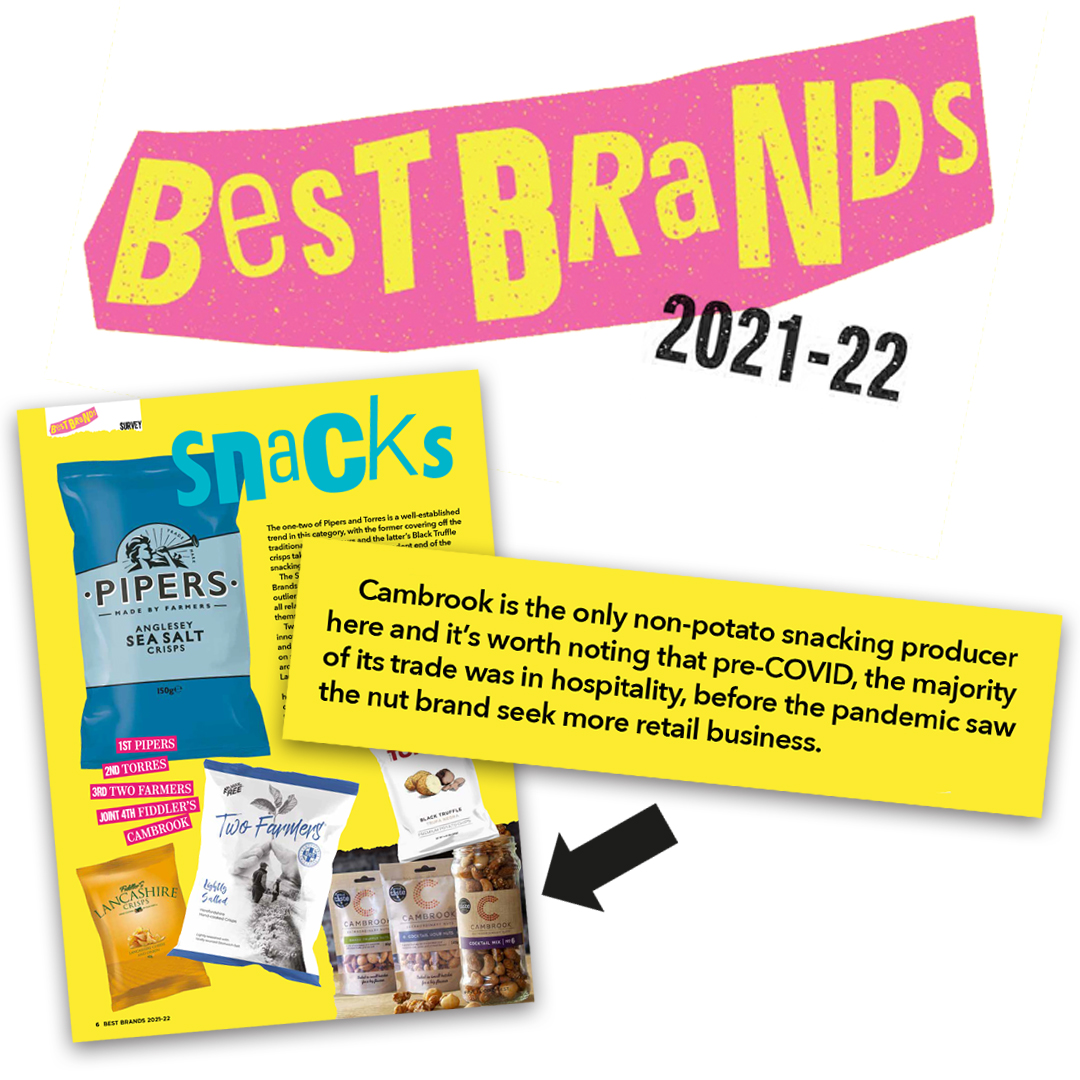 Cambrook named as the top selling Nut brand
Every year The Guild of Fine Foods launch a BEST BRAND Survey for Independent retailers to name their best selling brands.
In the recently released 2021-2022 Best Brand Magazine, Cambrook was named  the top selling nut brand in the Snacking category.
The article goes on to say:
'Cambrook is the only non-potato snacking producer here and it's worth noting that pre-COVID, the majority of it's trade was in hospitality, before the pandemic saw the nut brand seek more retail business.'
The snack category is tough and hugely competitive and to be recognised by the independent retailers is a wonderful accolade.
We want to take this opportunity to thank everyone that nominated us.
Read the full magazine here – https://issuu.com/finefooddigest/docs/best_brands_2021-22